DJGUAPKID Talks upcoming projects, shady business, and life outside of music in our Community Spotlight
We got to catch up with @GUAPKIDQ and ask him some questions about music, Unruly Citizens, and future projects!
What made you want to start DJ'ing? And when/ how did you get your start?

⁃ I played the video game DJ hero and I was super into the movie Juice when I was 15 so I decided that's what I wanna do. My mom sacrificed and bought me everything I needed. I got an old head DJ, DJ Exclusive a family friend, to teach me the basics. And I just went after it. When I decided I wanted to elevate, I linked up with DJ Keilo and he really taught me a lot about being a good DJ.

How did DJ'ing turn into producing/rapping?
⁃ I met the Dxxble O (Freshjay, HiVolume, Shot by KC, Scotty, & Skinny) and I became their DJ. I saw them work one time in their home studio and of course I had to pick it up (laughs) I also play 5 (almost 6) instruments so my musical ability was already there.

You have a unique style on and off the stage, what inspires your look?
⁃ This is a hard question (laughs) James Bond in Skyfall, Rico from Paid in Full, My cousin Koop who passed (shoe game), and @GrandGentlemen (suit game strong).

Tell us about some of your older projects that got you to this point. (Today is a CRAZY record btw!!)
⁃ TODAY IS A BANGER!!!! Love that joint. A lot of stamps in the music scene I gained came from my early production and engineering work while I was in NGE. That era of my life taught me a lot about myself and about music.

Tell us about your relationship with Unruly Citizens. What is that like?
⁃ I am Unruly's Official DJ and Team member. It's dope! It's def a team vibe with Blake, Kyle, and Samson. We are all different but we bring different, but we bring dope things to the table that keep things lit for the market.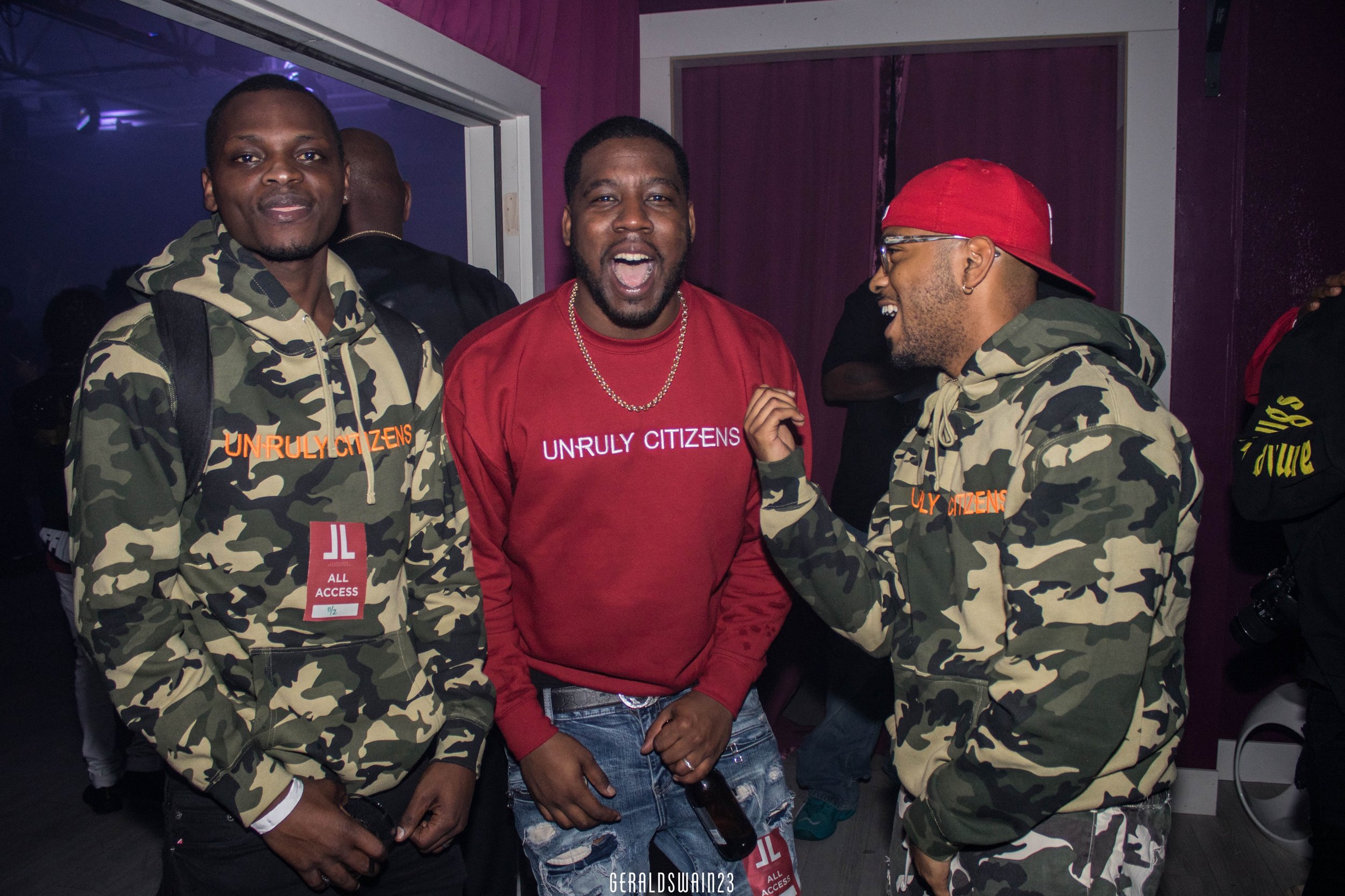 Who are you working with now? What projects are you doing currently?
⁃ I'm working with the some of the BEST young talent emerging in OK. (OG Toni D, Turp, June Popi, Chris Savage, Soufwessdes, No Hezzo, K2euce, FULLY Otto, etc... Can't name em all!)

What have you learned about the industry so far?
⁃ That everything is in your face. You just gotta go get it.. and yes it's that easy. Also, keep your emotions out of things. Cry at home. You'll need to cry and sweat, but that's for your home.

Have you experienced any shady business yet? How do you overcome / move forward
⁃ bruh I've lost like $13,000 in this industry already. Making rookie mistakes. Trusting the wrong people. You just regroup. Put in that overtime to bounce back and complete your goals. It hurts, but it's about YOU at the end of the day. Your mind is the biggest asset you posses.

What future projects do you want to tell us about?
⁃ Got some unreleased music with Smokepurpp and NBA Youngboy as well that should be emerging in 2019. Really looking forward to the people hearing OG Toni D's next project 'Playboy' dropping next March. I executively produced it, had a heavy hand on creative direction, and directed the visuals for it as well. ALOT OF VIBES!!!

Is there anyone you want to work with that you haven't yet? Who? (I'd like to work together on some community stuff I'm doing with @GrandGentlemen)
⁃ Key Glock and I would make some flames! His style and rhyme annunciation is crazy. My 808s would bring em out. I'm down for the community service project. I love to give back and bless the people around me. The only way you can truly measure your progress -financially and as a person- is how much you're able to comfortably do for others.

What is life like outside of music?
⁃ (laughs) to be real, I really don't have one! I go to the studio and work long days and sleep when I get home in the morning. Then when I wake up I chill with my bae, shower, eat, play some 2k, then head back to the studio. I love the hustle. I found my peace in it.

Why the name change (Formerly known as DJGQTHAKID)
- I felt like it was too close to people who already are famous. Like Rich the Kid etc.. and one of MTVs former DJs name is DJGQ. So I wanted to rebrand one last time and make it something I can stand on.
As someone who started locally and worked to gain a following, what advice would you give to other up and coming artist, DJs or producers?
⁃ Be yourself. Learn to take "No". Learn to say NO. Be realistic with yourself and where you're at. Be proud of yourself, be confident about your skills, but don't open your mouth to say anything your hands can't back. Cause it gets cold out here.

Any other exciting news you want to share??
⁃ I actually just got hired by PINK in Penn Square Mall this past weekend as their Official DJ. So that's dope. Very different than the niche people expect out of me. So I'm proud of myself for that. There's some more exciting stuff I can't share, but just know, things are about to take a new face very soon. Proud to be a lead part of it.
We're incredibly proud of our friend @GUAPKIDQ for his accomplishments and pursuing a lifestyle he is passionate about! If you would like to be featured in our next community spotlight LET US KNOW 👉🏾 HERE